Browse our different box assortment options and let us know how you manage your Type 1 with a few easy selections as you order. We'll use this information to personalize each shipment for your preferences and devices.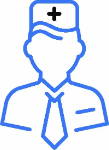 Step 2:
We'll Personalize For You
We'll personalize the box based on your responses. Working with brands that support Type 1, we'll create an assortment that allows you to try new products and discover items to help inspire your health care or celebrate your T1D.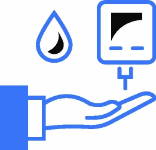 Step 3:
Discover More for Your T1D
Discover the new brands and products that best support your Type One journey. Using these supplemental products and fun items can help improve your personal routines and make living with diabetes more enjoyable!